Pictures of: Zahara de la Sierra, Andalusia
Hotels and other Accommodation
World Nomads
The Travel Insurance with the largest coverage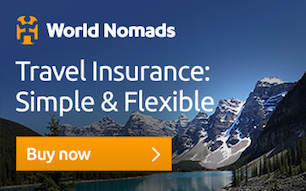 ---
Presentation
Zahara is a municipality and tourist destination of Spain in the province of Cadiz, autonomous community of Andalusia. Located in the heart of the Sierra de Grazalema Natural Park, it is certainly one of the most picturesque places in the whole of the Pueblos Blancos (White Villages Route).
---
Main tourist points
The castle of Zahara de la Sierra
17th century church of Santa María de la Mesa
19th century chapel San Juan de Letrán
Torre del Reloj
Bridge of Roman origins Palominos
The historic center of this village was declared a UNESCO World Heritage Site in 1977, as well as its Historic-Artistic Center (called Conjunto-Histórico) in 1983.
The Corpus Christi religious festival takes place in June and is another moment to mark in its agenda, if only because it was considered a National Tourist Festival of the Spanish State.
La Playita - Arroyomolinos Recreation Area
On the outskirts of Zahara is the spectacular entrance to Green Canyon, a natural envious paradise.
---
Weather
Summer is short, hot, barren and almost cloudless; winter is long, cool and partly overcast. Throughout the year, the temperature generally ranges from 3 ° C to 32 ° C and is rarely below -1 ° C or above 35 ° C.
The best time of year to visit and do warm weather activities is from late June to late August.
---
Security
Spain is a safe country, but the usual preventive and precautionary measures in European countries should nevertheless be adopted.

You should be aware of the possibility of theft or theft in cities and major urban agglomerations (in particular in historical and tourist-intensive areas), as well as in areas likely to be crowded, such as restaurants, shopping centers and public transport. As a precautionary measure, it is recommended not to carry a lot of money with you and, where possible, to leave your identity or travel documents in a safe place (eg in the hotel safe), replacing them with a photocopy that can be stamped on the own hotel.
---
Other tourist destinations in:

Spain
---
Other world tourist destinations
---
City destinations and weekend getaways
---
Why to book with BOOK HOTEL MADEIRA
The best prices
Our partnerships with the world´s largest operators offer research on the best market prices.
More options
At Rotas Turisticos you can book the hotel, buy the air ticket, book the transfer from the airport to the hotel and vice versa, book the local excursions, rent the car, take travel insurance and consult the places to visit and where to go.
Holiday Tips & Destinations
Hundreds of holiday destinations with all the options that allow you to easily choose the destination that best suits your dream vacation.
---
---