Pictures of: Pontevedra, Spain
Hotels and other Accommodation
World Nomads
The Travel Insurance with the largest coverage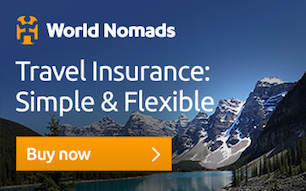 ---
Presentation
Pontevedra is a city and tourist destination, capital of the homonymous province in Galicia, northwest of Spain. Capital of the tourist region of the Rías Baixas and the Portuguese Camino de Santiago, lies 110 km south of A Coruña, 60 km south of Santiago de Compostela, 105 km northwest of Ourense and 50 km north of the Portuguese border (Tui- Valencia). It is the Galician city that has more pedestrian streets and green spaces per inhabitant.
---
Tourist points
The essence of this city is its hospitality.
Tourist attractions:
The goldsmith's collection of gold from the Museum of Pontevedra, unique in Europe, with splendid jewels 4000 years old. The Basilica of Santa María, the Ruins of Santo Domingo and the Church of San Bartolomeu.
Parks, boulevards, river walks in the city and a historic center that, after Santiago, is the most important in Galicia. Stone architecture with emblazoned and inhabited houses, fountains, squares overflowing with life and terraces with ambience until dawn.
The Island of Sculptures, where you can enjoy a walk that combines nature and culture.
Praça d´A Ferrería, organized around a very beautiful 18th century fountain. XVI, where we find a large open space that includes the Star Square and the Gardens of Casto San Pedro.
La Peregrina, situated at the foot of the Portuguese Way to Compostela, was built with a scallop shape and curved façade in the late 18th century.
Among many more sights not to be missed in this destination with a great tradition of welcome and emblem of the Portuguese way to Compostela.
---
Gastronomy
It has numerous taverns and restaurants to taste varied rations of land and ria products. It is a gastronomic reflection of its surroundings, so it has good pork and veal from the interior of the province, fish and shellfish from the sea and delicious Albariños wines.
---
Weather
Summer is short, warm and almost cloudless; winter is cool with precipitation and partly cloudy skies. Throughout the year, the temperature generally ranges from 7 ° C to 26 ° C and is rarely below 2 ° C or above 32 ° C.
The best time of year to visit Pontevedra and warm weather activities is from mid-June to mid-September.
---
Security
Spain is a safe country, but the usual preventive and precautionary measures in European countries should nevertheless be adopted.

You should be aware of the possibility of theft or theft in cities and major urban agglomerations (in particular in historical and tourist-intensive areas), as well as in areas likely to be crowded, such as restaurants, shopping centers and public transport. As a precautionary measure, it is recommended that you do not carry too much money with you and, where possible, leave your identity or travel documents in a safe place (for example, in the hotel safe), replacing them with a stamped photocopy. in the hotel itself.
---
Other tourist destinations in:

Spain
---
Other world tourist destinations
---
City destinations and weekend getaways
---
Why to book with BOOK HOTEL MADEIRA
The best prices
Our partnerships with the world´s largest operators offer research on the best market prices.
More options
At Rotas Turisticos you can book the hotel, buy the air ticket, book the transfer from the airport to the hotel and vice versa, book the local excursions, rent the car, take travel insurance and consult the places to visit and where to go.
Holiday Tips & Destinations
Hundreds of holiday destinations with all the options that allow you to easily choose the destination that best suits your dream vacation.
---
---