Pictures of: Sant Josep from Sa Talaia, Ibiza
Hotels and other Accommodation
World Nomads
The Travel Insurance with the largest coverage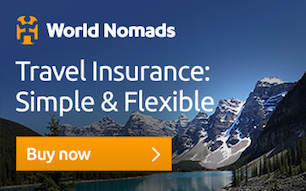 ---
Sant Josep de Sa Talaia
Sant Josep de sa Talaia is a village and municipality of the Balearic Islands in western Ibiza. The village is 10.7 miles (17.2 km) west of the capital Eivissa and is Located on the PM803 highway between Eivissa town and Sant Antoni de Portmany.
---
Tourism
San Josep de sa Talaia is in Ibiza Town, just 15 km from the capital, Eivissa. Its name derives from Sant Josep mountain, the highest of the island. It reaches 475 meters above sea level and is a spectacular vantage point. The municipality has more beaches and coves than any other in Ibiza, with 80 kilometers of coastline. They include famous coves such as Cala Comte, Cala Bassa and Cala Vedella, with crystal clear waters surrounded by pine groves that reach the seafront.
It is worth exploring the typical Mediterranean landscapes in the interior area, where small white houses with traditional regional architecture abound. Here you will find two island nature reserves: Ses Salines and Cala d 'Hort. Sant Josep's heritage is also very interesting, with many medieval churches to see; there are archaeological sites, such as the Phoenician village of Sa Caleta, which is designated a UNESCO World Heritage Site, as well as defensive towers along the coast. Be sure to visit Cova Santa Cave, a beautiful natural cave. Sant Josep is, in short, the perfect place to enjoy the beach and go hiking, cycling or horse riding - there are several riding schools in the area.
---
Gastronomy
Balearic Islands cuisine is rich in dishes that are a true poster for the senses. It is a kitchen that provides the maximum resources of these islands, along with the many influences of those who have passed through the archipelago throughout its history: a multitude of civilizations (Greeks, Phoenicians, Romans, Arabs, French, English ...).

Any traveler visiting the Balearic Islands will be fascinated by the beauty of its almond blossom in February. The fruit of these trees is an indispensable element in traditional Spanish cuisine.
Wisely combined, they make a tasty entry to any food and nutritious food that can be complemented with Mahón Cheese, a Denomination of Origin product.
---
Weather
Summer weather in Ibiza typically varies in the 20 C (70s-80s ° F) range, rarely reaching 30 ° C (86 ° F), with nighttime lows below 21.8 ° C (71 ° F). Winter, the off-season temperature ranges from 8.1 to 14.2 ° C.
---
Other tourist destinations in:

Spain
---
Other world tourist destinations
---
City destinations and weekend getaways
---
Why to book with BOOK HOTEL MADEIRA
The best prices
Our partnerships with the world´s largest operators offer research on the best market prices.
More options
At Rotas Turisticos you can book the hotel, buy the air ticket, book the transfer from the airport to the hotel and vice versa, book the local excursions, rent the car, take travel insurance and consult the places to visit and where to go.
Holiday Tips & Destinations
Hundreds of holiday destinations with all the options that allow you to easily choose the destination that best suits your dream vacation.
---
---