Pictures of: Lanzarote, Canary Islands
Hotels and other Accommodation
World Nomads
The Travel Insurance with the largest coverage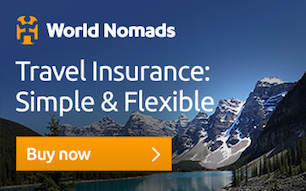 ---
Lanzarote, Canary Islands
Lanzarote is known for its year-round warm weather, beaches and volcanic landscape. The rocky scenery of Timanfaya National Park was created by the volcanic eruptions of the 1730s. Cueva de los Verdes has caves formed by an underground lava river. The tourist town of Puerto del Carmen, on the east coast, houses whitewashed houses, beaches and diving centers.

Like an island, this small piece of land is surrounded by beaches in all directions. It can be said that one of the main reasons why visitors come here is to enjoy the sun and the beaches. It is not always easy to decide which beaches to visit.

In the northeastern part of the island of Lanzarote lies the beach of "calentó blanco", with crystal clear coves that penetrate the remnants of the Corona volcano lava flows, creating a spectacular environment.
---
Other tourist destinations in:

Spain
---
Other world tourist destinations
---
City destinations and weekend getaways
---
Why to book with BOOK HOTEL MADEIRA
The best prices
Our partnerships with the world´s largest operators offer research on the best market prices.
More options
At Rotas Turisticos you can book the hotel, buy the air ticket, book the transfer from the airport to the hotel and vice versa, book the local excursions, rent the car, take travel insurance and consult the places to visit and where to go.
Holiday Tips & Destinations
Hundreds of holiday destinations with all the options that allow you to easily choose the destination that best suits your dream vacation.
---
---