Pictures of: Sa Calobra, Majorca
Hotels and other Accommodation
World Nomads
The Travel Insurance with the largest coverage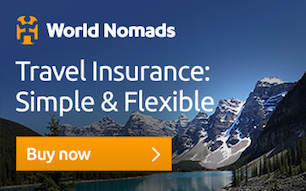 ---
Presentation
Sa Calobra is a small village and tourist destination located in the municipality of Escorca, on the northwest coast of the Spanish island Majorca de Baleares. Located next to an incredible bay hidden at the foot of the Serra de Tramontana. Enjoy the crystal clear beach of Sa Calobra or walk one of the Torrent de Pareis trails.
---
Tourist points
On a boat trip, you will travel along the imposing northern coast of Mallorca and meet Sa Calobra, an incredible hidden bay of turquoise waters in the Tramontana Mountains. Surrounded by 200 meters high cliffs that mark the mouth of the Torrent de Pareis. This torrent is a spectacular and complicated mountain route at the same time in the Tramontana Mountains.
---
Weather
Summer is short, hot, stuffy, dry, and almost cloudless; winter is long, cool, with strong winds and partly overcast skies. Throughout the year, the temperature generally ranges from 5 ° C to 31 ° C and is rarely below 1 ° C or above 34 ° C.
The best time of year to visit and do warm weather activities is from late June to late August.
---
Security
Spain is a safe country, but the usual preventive and precautionary measures in European countries should nevertheless be adopted.

You should be aware of the possibility of theft or theft in cities and major urban agglomerations (in particular in historical and tourist-intensive areas), as well as in areas likely to be crowded, such as restaurants, shopping centers and public transport. As a precautionary measure, it is recommended not to carry a lot of money with you and, where possible, to leave your identity or travel documents in a safe place (eg in the hotel safe), replacing them with a photocopy that can be stamped on the own hotel.
---
Other tourist destinations in:

Spain
---
Other world tourist destinations
---
City destinations and weekend getaways
---
Why to book with BOOK HOTEL MADEIRA
The best prices
Our partnerships with the world´s largest operators offer research on the best market prices.
More options
At Rotas Turisticos you can book the hotel, buy the air ticket, book the transfer from the airport to the hotel and vice versa, book the local excursions, rent the car, take travel insurance and consult the places to visit and where to go.
Holiday Tips & Destinations
Hundreds of holiday destinations with all the options that allow you to easily choose the destination that best suits your dream vacation.
---
---