Pictures of: Port de Pollenca, Majorca
Hotels and other Accommodation
World Nomads
The Travel Insurance with the largest coverage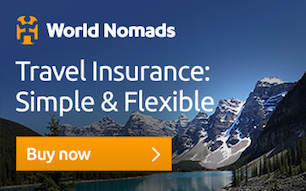 ---
Presentation
Port de Pollença is a small town and tourist destination in northern Mallorca, Spain, situated on Pollença Bay. A relaxed and friendly destination with beautiful beaches, shops and restaurants.
---
Tourist points
It is a particularly popular destination among Britons - for holidays and as a second place of residence - and offers good facilities, beaches and excellent opportunities for water sports.
Watch the sunset from the splendid lookout point of the old watchtower on the way to Cap d'Formentor.
It's a cyclist's paradise, with challenging but safe mountain roads and year-round sunshine.
Many of Port de Pollença's beachfront shops are geared towards tourists. It is a top shopping destination for all budgets and tastes.
For golfers, there is Golf Pollensa, a nine-hole course on Palma's main road.
The long, smooth boardwalk along the sands of Port The long, smooth boardwalk along the sands of Port de Pollensa is perfect for cycling, walking or rollerblading, perfect for biking, walking or rollerblading.
---
Gastronomy
It has a number of restaurants, cafés and bars to suit all tastes and budgets, and some of them offer a memorable dining experience. The menus have something to suit everyone, from authentic paella, fresh meat and seafood, to great pizzas, succulent chicken brochettes and huge vibrant salad dishes.
---
Weather
Summer is short, hot, stuffy, dry, and almost cloudless; winter is long, cool, with strong winds and partly overcast skies. Throughout the year, the temperature generally ranges from 5 ° C to 31 ° C and is rarely below 1 ° C or above 34 ° C.
The best time of year to visit and do warm weather activities is from late June to late August.
---
Security
Spain is a safe country, but the usual preventive and precautionary measures in European countries should nevertheless be adopted.

You should be aware of the possibility of theft or theft in cities and major urban agglomerations (in particular in historical and tourist-intensive areas), as well as in areas likely to be crowded, such as restaurants, shopping centers and public transport. As a precautionary measure, it is recommended that you do not carry too much money with you and, where possible, leave your identity or travel documents in a safe place (for example, in the hotel safe), replacing them with a stamped photocopy. in the hotel itself.
---
Other tourist destinations in:

Spain
---
Other world tourist destinations
---
City destinations and weekend getaways
---
Why to book with BOOK HOTEL MADEIRA
The best prices
Our partnerships with the world´s largest operators offer research on the best market prices.
More options
At Rotas Turisticos you can book the hotel, buy the air ticket, book the transfer from the airport to the hotel and vice versa, book the local excursions, rent the car, take travel insurance and consult the places to visit and where to go.
Holiday Tips & Destinations
Hundreds of holiday destinations with all the options that allow you to easily choose the destination that best suits your dream vacation.
---
---