Pictures of: Port of San Miguel, Ibiza
Hotels and other Accommodation
World Nomads
The Travel Insurance with the largest coverage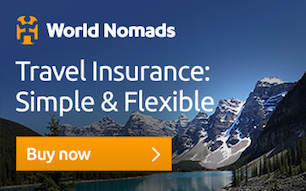 ---
Presentation
Located on the northern coast of Ibiza, Spain, Puerto de San Miguel (Port of Sant Miquel, Catalan) was once the fishing port of San Miguel village, but is now a popular little destination with families and couples seeking peace. . Here you will find one of the island's most sheltered beaches, nestled in a cove and surrounded by lush pine-covered cliffs. Within easy reach of the hustle and bustle of major tourist destinations, Puerto de San Miguel is the ideal place for those seeking tranquility and beauty.
---
Tourist points
Puerto de San Miguel has a beautifully sandy beach and clear, shallow waters. There are many water sports, including water skiing, windsurfing and a diving school, and of course the usual sun loungers and parasols are available for rent.
Visitors should definitely visit the caves of the Can Marça caves.
---
Gastronomy
There are several bars and restaurants lining the beach, including Port Balansat - considered by many to be one of the island's best fish restaurants. Bullit de Peix, is one of the typical Ibicencan fish dish.
---
Weather
Summer is short, warm, muggy, dry, and almost cloudless; winter is long, cool, with strong winds and partly overcast skies. Throughout the year, the temperature generally ranges from 8 ° C to 30 ° C and is rarely below 4 ° C or above 32 ° C.

The best time of year to visit and do warm weather activities is from late June to late August.
---
Security
Spain is a safe country, but the usual preventive and precautionary measures in European countries should nevertheless be adopted.

You should be aware of the possibility of theft or theft in cities and major urban agglomerations (in particular in historical and tourist-intensive areas), as well as in areas likely to be crowded, such as restaurants, shopping centers and public transport. As a precautionary measure, it is recommended not to carry a lot of money with you and, where possible, to leave your identity or travel documents in a safe place (eg in the hotel safe), replacing them with a photocopy that can be stamped on the own hotel.
---
Other tourist destinations in:

Spain
---
Other world tourist destinations
---
City destinations and weekend getaways
---
Why to book with BOOK HOTEL MADEIRA
The best prices
Our partnerships with the world´s largest operators offer research on the best market prices.
More options
At Rotas Turisticos you can book the hotel, buy the air ticket, book the transfer from the airport to the hotel and vice versa, book the local excursions, rent the car, take travel insurance and consult the places to visit and where to go.
Holiday Tips & Destinations
Hundreds of holiday destinations with all the options that allow you to easily choose the destination that best suits your dream vacation.
---
---