Pictures of: Isla Canela, Andalucia
Hotels and other Accommodation
World Nomads
The Travel Insurance with the largest coverage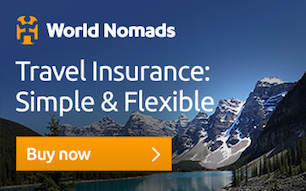 ---
Isla Canela
Isla Canela is a small island located south of the city of Ayamonte in Andalusia, Spain. The mouth of the Guadiana River is beside the island, and Portugal (across the river) can be easily seen from Isla Canela. The island is a popular summer resort thanks to its beaches.
Isla Canela is a growing resort with hotels divided between the beach and the marina.
---
Tourism
Ilha Canela (Isla Canela) até ao final da Moral (Punta del Moral, localizada na conhecida Costa de la Luz) possui 7 quilómetros de praias com areias brancas, todas com a Bandeira Azul, distinção que reconhece a boa qualidade de praias e de sua infraestrutura, e estão dentro da região de Ayamonte.
Além das praias pode também ser praticado golfe, ténis e desportos náuticos.
---
Gastronomy
Cuisine of Isla Canela (Ayamonte) is based on seafood.
White shrimp recipes from the region also incorporated with other typical local food such as Iberian vegetables or ham.
Typical dishes include fried fish, fresh from the coast (sole, gilt, sea bass, snapper, sea bass, sardine, mackerel), stews, such as "paprica tart", boiled tuna, onion, tomato fish or entremeada, anglerfish with seafood or potatoes , beans or fried cuttlefish, seafood rice.
Many of these dishes can be enjoyed in many bars and restaurants on the island or in Ayamonte, such as tapas accompanied by a white wine or beer.
---
Weather
The climate on Isla Canela is humid, but it is still a pleasant climate, with mild temperatures throughout the year, making the island an ideal destination.
From the climate stand out the average winter temperatures of 12ºC or 13ºC during the day, and 7ºC or 8ºC at night, or in the summer, 25ºC average during the day and 15ºC at night.
Temperatures are mild throughout the year, with no extremes except on a few isolated days.
The rains are frequent in November and December, but the island has more than 300 days of sunshine a year, something very typical on the coast of Andalusia, both on the Costa del Sol and on the Costa de la Luz, where Ayamonte is located, and the Island Cinnamon.
---
Other tourist destinations in:

Spain
---
Other world tourist destinations
---
City destinations and weekend getaways
---
Why to book with BOOK HOTEL MADEIRA
The best prices
Our partnerships with the world´s largest operators offer research on the best market prices.
More options
At Rotas Turisticos you can book the hotel, buy the air ticket, book the transfer from the airport to the hotel and vice versa, book the local excursions, rent the car, take travel insurance and consult the places to visit and where to go.
Holiday Tips & Destinations
Hundreds of holiday destinations with all the options that allow you to easily choose the destination that best suits your dream vacation.
---
---