Pictures of: El Arenal, Majorca
Hotels and other Accommodation
World Nomads
The Travel Insurance with the largest coverage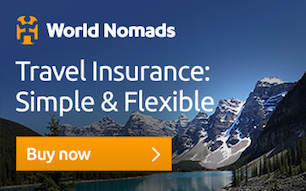 ---
Presentation
It is a beach located in Palma de Mallorca a true paradise destination in Spanish territory. It is one of the most crowded and touristy places on the island. Here the concentration of bars and restaurants, combined with the beauty of the beach make this a must-visit place for those coming to the island.
---
Tourist points
El Arenal offers a variety of points of interest and fun. Mallorca island is the main tourist destination of the Balearic archipelago. The golden sandy beaches, clear water bays and natural landscapes are some of the main attractions of what is considered the most beautiful Spanish island.
It is impossible to resist the beauty of Majorca's beaches, and El Arenal beach is one of the most frequented.
Aqualand El Arenal is one of Europe's largest water parks with several pools and slides, as well as a mini zoo. Gabriel Roca boulevard (Paseo Maritimo) runs along the coast for 5 kilometers and offers excellent sea and bay views. Palma de Mallorca Cathedral, also known as La Seu, is regarded as one of the largest Gothic cathedrals in Europe. Bellver Castle was built in the 14th century and features Gothic-style architecture with a circular shape. Serra de Tramuntana is the main mountain range of the Balearic archipelago.
Scuba diving on the island, where you can find a greater diversity of marine fauna and flora, reefs, and caves.
---
Gastronomy
One of Mallorca's most iconic dishes is called brut rice (literally dirty rice in Catalan). In restaurants it is common to serve paella or fiduea (paella made with fiduea pasta instead of rice), as well as grilled fish.
To not lose:
Eating oysters and drinking champagne at Mercat de L'Olivar
Taste the tapas y cañas and the fried seafood in the picturesque Santa Catalina neighborhood
---
How to get
Mallorca Island is very well served with air connections from all over Europe, especially during the summer.
---
Weather
Summer is short, hot, stuffy, dry, and almost cloudless; winter is long, cool, with strong winds and partly overcast skies. Throughout the year, the temperature generally ranges from 5 ° C to 31 ° C and is rarely below 1 ° C or above 34 ° C.
The best time of year to visit and do warm weather activities is from late June to late August.
---
Security
Spain is a safe country, but the usual preventive and precautionary measures in European countries should nevertheless be adopted.

You should be aware of the possibility of theft or theft in cities and major urban agglomerations (in particular in historical and tourist-intensive areas), as well as in areas likely to be crowded, such as restaurants, shopping centers and public transport. As a precautionary measure, it is recommended that you do not carry too much money with you and, where possible, leave your identity or travel documents in a safe place (for example, in the hotel safe), replacing them with a stamped photocopy. in the hotel itself.
---
Other tourist destinations in:

Spain
---
Other world tourist destinations
---
City destinations and weekend getaways
---
Why to book with BOOK HOTEL MADEIRA
The best prices
Our partnerships with the world´s largest operators offer research on the best market prices.
More options
At Rotas Turisticos you can book the hotel, buy the air ticket, book the transfer from the airport to the hotel and vice versa, book the local excursions, rent the car, take travel insurance and consult the places to visit and where to go.
Holiday Tips & Destinations
Hundreds of holiday destinations with all the options that allow you to easily choose the destination that best suits your dream vacation.
---
---