Hotels and other Accommodation
World Nomads
The Travel Insurance with the largest coverage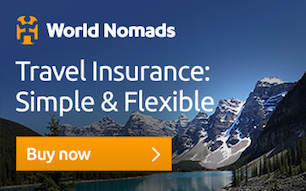 ---
Benicarló
Benicarló is a town and municipality in the north of the province of Castelló, part of the Valencian Community, on the Mediterranean coast between the towns of Vinaròs and Peñíscola, not far south of the river Ebro.
Tourism, agriculture and some manufacturing are the major industries. Benicarló is part of the Taula del Sénia free association of municipalities.
Benicarló is served by a train station on the Valencia-Barcelona line, and is connected by road via the A7 motorway.
---
Tourism
Benicarló, an important fishing and tourism port center on the Costa del Azahar, has a long beach and a historic center replete with remarkable examples of imposing architecture.
The origins of Benicarló go back to the Middle Ages, when it was a small Arab city, keeping its original urban layout attractive until today, with many of its houses displaying their coats of arms.
In the center of the village we find the church of Sant Bertomeu, a baroque temple with a beautiful facade carved in stone, and the spiral columns. In the interior we can visit the Parish Museum, with interesting exhibitions of Gothic art works.
On a nearby hill stands the hermitage of Sant Gregori, a place of popular pilgrimage every May 9.
Maritime tradition of Benicarló can be witnessed by its active fishing port, next to which there is a beach that extends to the neighboring town of Peñíscola, undoubtedly one of the main attractions of the city.
Benicarló, facing the sea, offers us a coastal landscape, made up of soft sandy beaches, as well as protected forest areas further inland.
---
Gastronomy
Speaking of Gastronomy in Benicarló, it is about talking about the products in a fertile land, delicious fish and traditional desserts, whose recipes are jealously guarded by the masters of Mediterranean cuisine.

For fish lovers in any Porto restaurant, savor the "suquet" with the rich variety of fish that arrive daily and publicly auctioned at the port, where you can also buy extraordinary prawns, fantastic squid, cuttlefish, octopus, and many others delicious seafood caught in the water daily.

For those who enjoy meat, the great variety coming from the interior of the province, are also made typical dishes like "bode roasted" or "rabbit Maestrat".
---
Weather
Benicarló has a typically Mediterranean climate and is mild all year round.
---
Other tourist destinations in:

Spain
---
Other world tourist destinations
---
City destinations and weekend getaways
---
Why to book with BOOK HOTEL MADEIRA
The best prices
Our partnerships with the world´s largest operators offer research on the best market prices.
More options
At Rotas Turisticos you can book the hotel, buy the air ticket, book the transfer from the airport to the hotel and vice versa, book the local excursions, rent the car, take travel insurance and consult the places to visit and where to go.
Holiday Tips & Destinations
Hundreds of holiday destinations with all the options that allow you to easily choose the destination that best suits your dream vacation.
---
---