Pictures of: Portinatx, Ibiza
Hotels and other Accommodation
World Nomads
The Travel Insurance with the largest coverage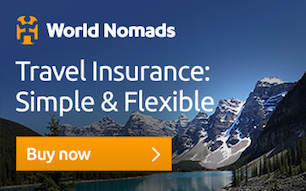 ---
Presentation
Portinatx is a small urbanization, former fishing village on the island of Ibiza in Spain. It is one of the most beautiful and sought after beaches in Ibiza. The sea is beautiful, fine sand and easily accessible. The beach has all the necessary infrastructure for families.
---
Tourist points
Portinatx's center is bustling, with a host of souvenir shops, resorts, bars and restaurants. From the right corner of the beach, the view over the rocks is amazing. Walk through them and set aside a corner to enjoy the sunset or moonrise high above the lighthouse. It is the quiet and peaceful part of Ibiza where the pace of life is slower.
---
Gastronomy
Ibiza's cuisine is characterized by making the most of the island's resources, creating delicious dishes from fish, seafood and garden produce.
Typical dishes:
Borrida de Rajada: Traditional dish prepared with stingray, potatoes, eggs, parsley, garlic, fried bread, toasted almond, saffron and olive oil.
Sofrit pagès: Island dish prepared from lamb, chicken, potatoes, garlic, bay leaf, saffron, cumin, parsley, toasted almond and pork butter.
Tonyina a l'eivissenca: Tuna stew with pine nuts, raisins, eggs, spices, lemon juice and dry white wine.
Fish Stew: Potato stew with fish and seafood.
Fish sec: Seasoned and dry fish in the sun.
Bull d'anfós: Typical dish prepared from the gills, liver and stomach of the grouper.
Langosta ibicenca: Lobster stew with squid and herbal liqueur.
Matanzas rice: Rice prepared with different parts of the pork.
Greixonera de brossat: Pudding prepared with ricotta, eggs and crackers.
Flaó: Pie prepared with eggs and cheese.
Orelletes: Sweet made from eggs, flour, anise liqueur, sugar and olive oil.
Hierbas Ibicencas: Aniseed-based alcoholic beverage.
---
Weather
Summer is short, warm, muggy, dry, and almost cloudless; winter is long, cool, with strong winds and partly overcast skies. Throughout the year, the temperature generally ranges from 8 ° C to 30 ° C and is rarely below 4 ° C or above 32 ° C.

The best time of year to visit warm weather activities is from late June to late August.
---
Security
Spain is a safe country, but the usual preventive and precautionary measures in European countries should nevertheless be adopted. You should be aware of the possibility of theft or theft in cities and major urban agglomerations (in particular in historical and tourist-intensive areas), as well as in areas likely to be crowded, such as restaurants, shopping centers and public transport.
The national emergency number is 112. Alongside this, there are also specific numbers for the Guardia Civil (062), for the National Police / National Police Department (091), for the Autonomous Police of Catalonia / Mossos d'Esquadra (088). ) and to the Local Police (092). In addition to police stations, it is also possible to make complaints / complaints through the telephone 902 102 112 (service in several languages) and the page www.policia.es.
---
Other tourist destinations in:

Spain
---
Other world tourist destinations
---
City destinations and weekend getaways
---
Why to book with BOOK HOTEL MADEIRA
The best prices
Our partnerships with the world´s largest operators offer research on the best market prices.
More options
At Rotas Turisticos you can book the hotel, buy the air ticket, book the transfer from the airport to the hotel and vice versa, book the local excursions, rent the car, take travel insurance and consult the places to visit and where to go.
Holiday Tips & Destinations
Hundreds of holiday destinations with all the options that allow you to easily choose the destination that best suits your dream vacation.
---
---