Pictures of: Vigo, Galicia
Hotels and other Accommodation
World Nomads
The Travel Insurance with the largest coverage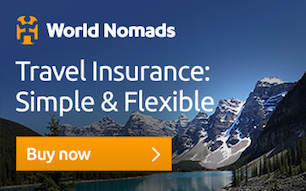 ---
Vigo
Vigo is the largest city in Galicia and discover the heart of the Rías Baixas: its light, its temperate climate, its cuisine, its culture and its incredible landscape. Visit Vigo and get carried away by this unique city that always leaves its mark.

This tireless and enterprising maritime city combines its vibrant urban life with one of the most beautiful natural surroundings in Galicia: the Cíes Islands, a must-see for anyone looking for a two-seater trip north with friends or for the whole family. This is southern Galicia's ideal destination for enjoying nature: in the heart of the Ria de Vigo, with fabulous beaches, but with a diverse offer of nightlife, culture, shopping and entertainment for all tastes… and every pocket.

Vigo has been tailor-made for all those looking for a wide range of options: Galician cuisine, nature, boating, beaches, leisure and the liveliest nightlife in Galicia.
---
Official language
Spanish
---
Gastronomy
Its fishing origin has left a historic neighborhood with a strong maritime flavor, which contrasts with the modern facilities of its marinas. This city is a great base for visiting the towns and villages along the Vigo estuary and the Cíes Islands that are part of the Atlantic Islands National Park. Galician coast cuisine is based on fish and shellfish and is an added incentive to visit this region.
---
Weather
Vigo's climate is generally classified as oceanic, but summers tend to be warmer and drier and winters milder than most similarly classified areas. In fact, Vigo's climate is more similar to the oceanic climate variant commonly seen in the Pacific Northwest region of North America, although with noticeably warmer winters. Substantial rainfall throughout the year prevents it from being classified as a Mediterranean climate, although there is a drought trend in summer. The average annual temperature in Vigo is 15 ° C (59 ° F).
Compared to many other cities in Galicia, Vigo experiences warmer summer temperatures and milder winters. This is due to its protected location, surrounded by inland mountains and the Illas Cíes in the bay towards the sea.
---
Other tourist destinations in:

Spain
---
Other world tourist destinations
---
City destinations and weekend getaways
---
Why to book with BOOK HOTEL MADEIRA
The best prices
Our partnerships with the world´s largest operators offer research on the best market prices.
More options
At Rotas Turisticos you can book the hotel, buy the air ticket, book the transfer from the airport to the hotel and vice versa, book the local excursions, rent the car, take travel insurance and consult the places to visit and where to go.
Holiday Tips & Destinations
Hundreds of holiday destinations with all the options that allow you to easily choose the destination that best suits your dream vacation.
---
---