Pictures of: Cala San Vicente, Ibiza
Hotels and other Accommodation
World Nomads
The Travel Insurance with the largest coverage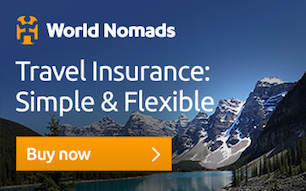 ---
Security
You should be aware of the possibility of theft or theft in cities and major urban agglomerations (in particular in historical and tourist-intensive areas), as well as in areas likely to be crowded, such as restaurants, shopping centers and public transport. As a precautionary measure, it is recommended that you do not carry too much money with you and, where possible, leave your identity or travel documents in a safe place (for example, in the hotel safe), replacing them with a stamped photocopy. in the hotel itself.
The national emergency number is 112. Alongside this, there are also specific numbers for the Guardia Civil (062), for the National Police / National Police Department (091), for the Autonomous Police of Catalonia / Mossos d'Esquadra (088). ) and to the Local Police (092). In addition to police stations, it is also possible to make complaints / complaints through the telephone 902 102 112 (service in several languages) and the page www.policia.es.
---
Weather
Summer is short, warm, muggy, dry, and almost cloudless; winter is long, cool, with strong winds and partly overcast skies. Throughout the year, the temperature generally ranges from 8 ° C to 30 ° C and is rarely below 4 ° C or above 32 ° C.
The best time of year to visit and do warm weather activities is from late June to late August.
---
Tourist points
The beautiful beach of Cala San Vicente is around 8 km from San Juan town center with its many shopping and entertainment venues and is easily reachable by public transport.
Like so many beaches in Ibiza, Cala San Vicente offers a golden sand curve with clear water, backed by a promenade. It is safe, beautiful and in this case wonderfully large, so even when busy in high season.
It is particularly impressive, however, because of its unbelievable, sparkling blue water, and the spectacular cliff-top view from the approaching southern road.
---
Gastronomy
There are plenty of bars and good restaurants along the waterfront along the beach. Many serve fresh fish and popular paella. At the right end of the beach, the beautiful restaurant On the Beach serves tasty fresh and organic food. In the nearby village of San Vicente, you will find the beautiful Es Cafè "Casa Pepe" restaurant that serves some of the island's best and authentic Thai dishes - it's worth a visit!
---
Presentation
Cala de San Vicente is an extensive beach of clear blue waters northeast of Ibiza, Spain. It is an extensive beach of calm and bluish waters located in the northeast of the island. The beach offers all kinds of services and has some hotels and restaurants, so it is a very comfortable and pleasant place to spend the day.
---
Other tourist destinations in:

Spain
---
Other world tourist destinations
---
City destinations and weekend getaways
---
Why to book with BOOK HOTEL MADEIRA
The best prices
Our partnerships with the world´s largest operators offer research on the best market prices.
More options
At Rotas Turisticos you can book the hotel, buy the air ticket, book the transfer from the airport to the hotel and vice versa, book the local excursions, rent the car, take travel insurance and consult the places to visit and where to go.
Holiday Tips & Destinations
Hundreds of holiday destinations with all the options that allow you to easily choose the destination that best suits your dream vacation.
---
---