Pictures of: Maragogi, Alagoas
Hotels and other Accommodation
World Nomads
The Travel Insurance with the largest coverage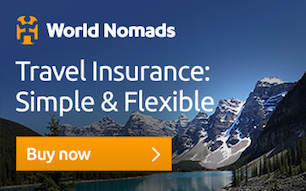 ---
Maragogi
Maragogi is a municipality of the Brazilian state located on the north coast of the state of Alagoas and 125 km north of Maceió its capital.
As the main destination of the State of Alagoas after the capital, Maragogi attracts visitors from Maceió.
From Japaratinga beach, in the extreme south, a ferry crosses Manguaba River to Porto das Pedras, where visitors find practically deserted beaches. Maragogi was originally a village called Gamela.
In 1887, it was granted the status of city, adopting the name Isabel, in honor of the Brazilian princess who signed a law to end slavery in Brazil. Later, in 1892, it came to be called Maragogi, because of the river that bathes the city. "Maragogi", according to some historians, comes from "Marahub-gy", or river of the tribes Marauba.
Maragogi is the gateway to a set of eight cities located along the northern coast of the state of Alagoas, called the Coral Coast. In addition to Maragogi, these cities include Japaratinga, Porto de Pedras and São Miguel dos Milagres, Passo de Camaragibe and Barra de Santo Antonio
---
Tourism
Maragogi is the second tourist destination in the state of Alagoas, between Maceió and Recife
approximately 125 km from each one. Known for its natural beauties and extensive coconut palms
The city is an invitation to rest. It has several hotels, inns and restaurants most by the sea.
5 km from the coast, coral reefs form the pools, ideal for diving. They are protected by the Coastal Corals Environmental Preservation Area.
The 22 kilometers of beaches of Maragogi are inserted in a large lagoon formed by a continuous tropical reef that extends for 130 kilometers along the northeast coast of Brazil between the states of Pernambuco and Alagoas. Endless reefs in the area are perfect for snorkeling, either on the reef or just beyond.
Many visitors prefer to stroll along the reef (wearing appropriate footwear) or its beaches looking for sea life or shells, admiring the formations of coral, or just relax marveling at the constant color changing Caribbean like clear waters.
---
Gastronomy
The gastronomy is another strong point of the Maragogi region, with restaurants serving simple and delicious cuisine. Specialty in this area is seafood, with wonderful dining options in all major beaches and towns.
Be sure to try the famous "bolinho de goma", a kind of sweet made with butter and coconut milk that is sold in local bars and shops. The delicacy is produced in the city of São Bento, just four kilometers from Maragogi.
---
Weather
January and Carnival (four days in February or March) are considered the high season for tourism. However, the weather is great from October to April.
The warm, humid tropical climate is cooled by the wonderful sea breeze along the beach.
At other times of the year, the weather remains hot, but the rainy season presents unpredictable amounts of precipitation. For those who can travel outside the high season, the region has the added attraction of good prices and organized beaches.
---
Other tourist destinations in:

Brazil
---
Other world tourist destinations
---
City destinations and weekend getaways
---
Why to book with BOOK HOTEL MADEIRA
The best prices
Our partnerships with the world´s largest operators offer research on the best market prices.
More options
At Rotas Turisticos you can book the hotel, buy the air ticket, book the transfer from the airport to the hotel and vice versa, book the local excursions, rent the car, take travel insurance and consult the places to visit and where to go.
Holiday Tips & Destinations
Hundreds of holiday destinations with all the options that allow you to easily choose the destination that best suits your dream vacation.
---
---