Pictures of: São Pedro da Aldeia
Hotels and other Accommodation
World Nomads
The Travel Insurance with the largest coverage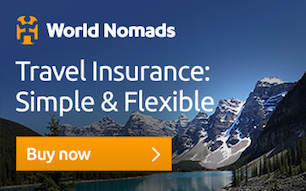 ---
Weather
The summer is hot, oppressive, with precipitation and almost cloudy sky; winter is long, pleasant, muggy, with strong winds and almost cloudless skies. Throughout the year, the temperature generally ranges from 19 ° C to 30 ° C and is rarely below 17 ° C or above 32 ° C.
The best times of year to visit São Pedro da Aldeia and warm weather activities are from early April to late June and mid-August to mid-September.
---
Main tourist points
Among the city's main cultural attractions are São Pedro da Aldeia Parish Church, Flower House, São Pedro da Aldeia Naval Air Base, Naval Aviation Museum, São Pedro da Aldeia Village Railway Station, Cannon Square, Tile House.
Among the city's main natural attractions are Serra de Sapeatiba and Laguna Araruama.
---
Gastronomy
In the city center you will find several quality restaurants and pizzerias to delight in sea spices or international dishes and with a quality service.
---
Presentation
São Pedro da Aldeia is a Brazilian municipality in the Lakes Region of the state of Rio de Janeiro. It is one of the main historical and cultural centers, whose history intertwines with the national plot and also the state of Rio de Janeiro. The village economy is based on artisanal fishing, tourism, local commerce and extraction of sea salt. In the city you can find the Casa da Flor and the Parish Church, both declared historical heritage.
The beaches are a chapter apart, warm temperatures lapped by Laguna Araruama, the largest hypersaline lagoon in the world. Sports São Pedro da Aldeia is excellent for water sports such as kitesurfing, windsurfing and other water sports, as it has strong winds and calm waters. Its beautiful beaches, historic center, Atlantic Forest preservation areas, museums, festivities among other varied attractions make São Pedro da Aldeia one of the main tourist destinations of the Costa del Sol Region.
---
Other tourist destinations in:

Brazil
---
Other world tourist destinations
---
City destinations and weekend getaways
---
Why to book with BOOK HOTEL MADEIRA
The best prices
Our partnerships with the world´s largest operators offer research on the best market prices.
More options
At Rotas Turisticos you can book the hotel, buy the air ticket, book the transfer from the airport to the hotel and vice versa, book the local excursions, rent the car, take travel insurance and consult the places to visit and where to go.
Holiday Tips & Destinations
Hundreds of holiday destinations with all the options that allow you to easily choose the destination that best suits your dream vacation.
---
---