Pictures of: Caldas Novas - Goiás
Hotels and other Accommodation
World Nomads
The Travel Insurance with the largest coverage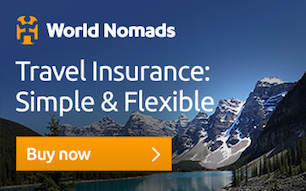 ---
Caldas Novas
Largest hydrothermal resort in the world, Caldas Novas receives more than one million tourists throughout the year in search of the warm and therapeutic waters of the place. But in addition to more than 80 wells, the city has charming landscapes and a large historical collection.
Main tourist center of the Midwest, Caldas Novas is famous for the medicinal powers of its thermal waters, whose temperature reaches 45 ° centigrade.
Rejuvenation Sources
In Caldas Novas, there are currently 86 wells in operation, pumping an average of 1,200 m³ of hot water per hour, with a temperature between 34ºC and 57ºC. It is believed that the waters have beneficial effects on the body and are indicated for digestive system treatments, allergies and rheumatism, among others. In addition, they stimulate metabolism and are relaxing.
---
Official language
Portuguese
---
Currency
Real
---
Main tourist attractions
Acqua Park
One of the main tourist attractions in Caldas Novas, with waters between 34 and 42ºC, has wave pools, indoor and children's, waterslides, playground, saunas, showers, hot tub, whirlpool, sand courts, arcades, caves, climbing wall and monitored leisure, as well as babysitting, nursery, diaper, lifeguard and ambulatory services, restaurant, wet bar, snack bars and ice cream parlors.

Japanese garden
Caldas Novas Tourist Heritage and Inspired by the gardens of Buddhist temples, the Japanese Garden is guarded by dragons, and everything has a meaning: date palms represent friends, cactus represent enemies, bridge represents peace, etc.
Amidst the exuberant nature, its pagodas invite meditation in a place full of mysticism and free from everyday stress.

Corumbá Lake
Natural tourist attraction of Caldas Novas, Corumbá Lake is 100km long and 65km2 in area, formed by the Pirapitinga, Piracanjuba, Peixe and São Bartolomeu rivers, and is located 9km from the Caldas Novas Center.
With its jagged perimeter and lush nature, it is great for water sports such as speed boating and jet-sky.

Serra Verde Lookout
Attached to Serra Verde Chocolates and Gifts, a traditional tourist spot for tasting and buying the famous Gramado chocolates, gifts and handicrafts in general, the Serra Verde Lookout is open to the public and, providing a wide view of Caldas Novas, is a great place for shoot the city.

Water Monument
Inaugurated in 2004 by the Thermas diRoma Hotel, the Water Monument is a tribute to the region's main tourist attraction, the thermal waters.
Open to public viewing, it has magnificent sculptures, artificial waterfalls and gardens.

Soy Museum
Aiming to tell the story of soy, show the production processes and make visitors aware of the benefits of this food, the Soy Museum, built by Só Soja do Brasil, is an interesting tourist spot in Caldas Novas.
Opened in 2007, the museum is open to the public and is open during business hours.

Lagoa Quente Park
With woods, thermal pools and the hot lagoon that gives its name to the park (Lagoa do Pirapitinga), this is where the waters reach the highest temperature in Caldas Novas, and one of the first sights of the city.
At the source of the pond the water temperature is so high that it is possible to cook an egg within minutes.

Serra de Caldas Novas State Park
Created in 1970 to protect the springs of the municipality's hot springs, PESCAN is an important tourist area of ​​Caldas Novas and houses diverse fauna and flora, with some endangered species.
It is currently managed by the Goian Environment Agency - AGMA, and has an auditorium, accommodation for employees, guides, lookouts, trails and waterfalls.

Temple of Ecology and Arts
Created to encourage environmental education, ecological tourism and the artistic and cultural production of Caldas Novas, TECA provides visitors with photos and videos of the city's history and main sights, as well as exhibiting and selling art pieces and books. young Caldas artists and writers.

Big house
Well-known tourist attraction of Caldas Novas, the Casarão was built in 1908, and is an example of early twentieth century Goian architecture, with high doors, windows and ceilings that were meant to soften the heat. Its collection has typical objects of a house of the time, such as loom, card and distaff.
It houses an exhibition of local crafts such as lace, bedspreads, rugs, boots and liquors, and pottery, painting and sculpture by local artists.
---
What to do
With warm water everywhere, the best thing to do in Caldas Novas is to take a dip in the hotel pools and water parks, whether for relaxation or play. Be sure to visit Rio Quente Resort, a complex of hotels and attractions such as Parque das Fontes (with wet bars and 24-hour thermal pools) and Hot Park - more radical and fun, with rapids and water slides.

Those who miss the cold water can enjoy it on the tour that unveils the Serra de Caldas. The state park offers trails with freezing waterfalls. Corumbá Lake invites you to practice water sports. The tour should also include a visit to the Hot Lake of Pirapitinga, the place where the highest temperature waters of the region sprout.
---
Weather
The climate in Caldas Novas is classified as tropical hot and humid, with summer rains that usually last three months, and a dry season that hangs for the rest of the year. The temperature is pleasant all year round, very hot in summer and little cold in winter.
---
Gastronomy
Caldas and Rio Quente water parks offer eating options near the attractions. Starting with the wet bars, with drinks, appetizers, snacks and full meals. Inside the hotels, restaurants prepare bountiful and tempting buffet tables. The menu is always very varied, with touches of Goiás cuisine, true national heritage.

In fact, tasting the regional flavors is as important as visiting the region. River fish are traditionally prepared, such as tambaqui in the coals and tucunaré in the tile. Traditional recipes are highlighted, such as chicken with pequi (attention to thorns), cheese-stuffed salted mush, goias pie (a full meal, so stuffed), gariroba salad (type of palm), cheese crackers (a crispy cousin) cheese bread), the mane pelado (type of cake with cassava and coconut). But be sure to taste Pequirula, version of Amarula liqueur, made with pequi, milk, vanilla and cachaça.
---
Other tourist destinations in:

Brazil
---
Other world tourist destinations
---
City destinations and weekend getaways
---
Why to book with BOOK HOTEL MADEIRA
The best prices
Our partnerships with the world´s largest operators offer research on the best market prices.
More options
At Rotas Turisticos you can book the hotel, buy the air ticket, book the transfer from the airport to the hotel and vice versa, book the local excursions, rent the car, take travel insurance and consult the places to visit and where to go.
Holiday Tips & Destinations
Hundreds of holiday destinations with all the options that allow you to easily choose the destination that best suits your dream vacation.
---
---