Pictures of: Canela - Rio Grande do Sul
Hotels and other Accommodation
World Nomads
The Travel Insurance with the largest coverage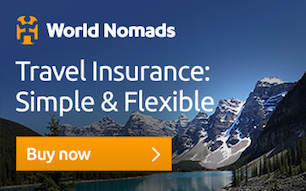 ---
Presentation
Canela is a tourist town in Serra Gaucha, Rio Grande do Sul, the southernmost state of Brazil. It is known for its Christmas light displays and colorful spring hydrangeas in bloom. It borders the cities of Gramado, Sao Francisco de Paula, Caxias do Sul and Tres Coroas. The city is known for tourist attractions such as Caracol Waterfall, Horseshoe Park and Stone Cathedral. The geography of Canela is quite varied, the municipality has a very pronounced relief and varied vegetation. The municipality has a hospital, health posts and clinics. The main tourist attractions are: Alpen Park, World Steam, Horseshoe Park, Caracol Park, Stone Cathedral, Laje de Pedra Lookout, Canela Automobile Museum, among others.
---
Tourist points
Cinnamon has beautiful natural landscapes and attractions, many of them are theme parks and most of them on the Caracol road:
- Caracol Park and Waterfall, Cable Car in Serra Park, Horseshoe Park, Florybal Magic Land Park, Dinosaur Valley, Pinheiro Grosso Park, Castelinho Caracol, Ice World, Ice World Ice Bar, Steam World, Alpen Park, Park das Sequoias, Cinnamon Stone Cathedral, Waterfall Park, Sperry Ecopark, Vale do Alembic Still, Lighthouse Brewery, Stone Slab Lookout, Green Station Park, Serra Farm Park, Fashion Museum, Cinnamon Automobile Museum, Flâmmi Mundo da Vela, Christmas Dream in Cinnamon, among other sights.
Cinnamon offers tranquility, hospitality, shopping, leisure options, gastronomy, natural beauty, parks, native forests and adventure tourism!
---
What to do
Located in the region of Hydrangeas in a mountainous area, the city is surrounded by pines, woods and parks, where quality of life and hospitality are valued in the extreme. Cinnamon is famous for its natural parks, mountain climate and European traditions, music, dance, theater and Christmas Dream shows. The city is one of the main Brazilian tourist destinations, with a comprehensive hotel network, from small guesthouses to comfortable hotels.
During the winter (from May to August), tourists expect to see snow and frost. For the rest of the year, the city is very flowery and beautiful and there are many events, especially at Easter and Christmas. Regardless of the season, the city offers endless attractions, including natural parks, theme parks and sights.
---
Gastronomy
The cuisine that contemplates various cultures, with excellent service and delicious flavors carefully seasoned. The traditional barbecue, the romantic fondue and the sweet homemade chocolate are specialties that please.
---
Weather
In Cinnamon, the summer is long, warm and humid; Winter is short and cool. During the year, the weather is cloudy and partly cloudy. Throughout the year, the temperature generally ranges from 6 ° C to 26 ° C and is rarely below -0 ° C or above 30 ° C.
The best time of year to visit Cinnamon and warm weather activities is from early November to early April.
---
Security
With the exception of some known high risk areas (mainly in urban areas) and easily identifiable, tourist Brazil has a medium safety profile. Thus, as a rule, some caution and attention is advised when walking on foot in urban centers, especially at night, even in places of high tourist frequency, because of the possible occurrence of robberies and theft, sometimes with great physical violence.

Transporting and displaying any objects that may be viewed as valuable is not recommended. In the event of a robbery, he should not offer resistance or seek escape, given the high possibility of violence.

Motoring at night or using taxis that are not accredited by the tourist authorities or recommended by hotel units should be avoided.

Tourists are advised to bring only photocopies of their documents, leaving the originals in the hotel safe.
---
Other tourist destinations in:

Brazil
---
Other world tourist destinations
---
City destinations and weekend getaways
---
Why to book with BOOK HOTEL MADEIRA
The best prices
Our partnerships with the world´s largest operators offer research on the best market prices.
More options
At Rotas Turisticos you can book the hotel, buy the air ticket, book the transfer from the airport to the hotel and vice versa, book the local excursions, rent the car, take travel insurance and consult the places to visit and where to go.
Holiday Tips & Destinations
Hundreds of holiday destinations with all the options that allow you to easily choose the destination that best suits your dream vacation.
---
---