Pictures of: Edinburgh, Scotland
Hotels and other Accommodation
World Nomads
The Travel Insurance with the largest coverage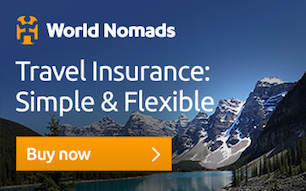 ---
Weather
Summer is mild and partly cloudy; the winter is long, very cold, with strong winds and almost overcast sky. Throughout the year, the temperature generally ranges from 1 ° C to 19 ° C and is rarely below -4 ° C or above 22 ° C.
---
When to go
The best time of year to visit Edinburgh for warm weather activities is from early July to late August.
---
Security
In public places tourists / travelers should not leave bags or suitcases they carry as they will be collected by the police and later destroyed. Identity theft is frequent, so it is recommended not to circulate with all identity documents (ID, Citizen Card, Passport and others). Be careful to move around well-lit and busy areas, especially at night, like all major cities.
Emergency Phone Numbers: 999/112
---
Main tourist points
Story:
Edinburgh Castle
The royal mile
St Giles' Cathedral
Scottish Parliament
Holyrood Palace
Holyrood park
Arthur's Seat

Museums:
National Gallery of Scotland
The Royal Scottish Academy
Museum on the Mound
National Museum of Scotland
Interactive Attractions
Camera Obscura & World of Illusions
Scotch Whiskey Experience
Tartan Weaving Mill

Shops and restaurants:
Princes street
Grassmarket
Elephant house
Monuments
Scott monument
Calton hill
Greyfriars Bobby
---
What to do
Edinburgh's most visited area is Old Town, home to the oldest buildings, such as the famous Edinburgh Castle, Scotland's most visited attraction.
Discover the clashes between old and new (symbolized by Old Town and New Town) in a charming, multicultural city that looks to the future without forgetting the past.
Visit Edinburgh Castle, an ancient fortress that will make you feel within the "Braveheart".
Enjoy a pure Scottish malt whiskey at one of Edinburgh's distilleries.
Try typical dishes such as different recipes with fresh salmon and the exotic Haggis.
Realize is not prepared for Scottish English.
Listen to traditional music with bagpipes in the historic city center.
Check closely as the kilt, that typical costume, is worn.
---
Gastronomy
The town is known for its variety of good and cozy restaurants as well as typical Scottish food. Some dishes of the region:
- Fish & Chips is a typical, famous and delicious dish of the region.
Found in just about every restaurant, salmon is a healthy, delicious, fat fish served in many ways in Edinburgh restaurants. A good option is smoked salmon, which has the most obvious flavor and is very tasty.
- Breakfast: A hearty plate of beans, sausages, eggs, bacon and potato dumplings.
- Black pudding is a sausage or sausage without meat, made basically with blood, fat, oats and spices typical of the region.
- the Haggis, which is the ram's stuffing stuffed with its guts.
- Stovies which is a very appetizing stew of potatoes and meat.
---
Presentation
It is a city in the United Kingdom with its own powers, situated on the south bank of the Firth of Forth estuary. It has been the seat of the Scottish Parliament since 1999. Edinburgh is also the second most visited city in all of Britain, just behind London. It is the capital of Scotland with a medieval old town and an elegant Georgian new town including gardens and neoclassical buildings. Visiting Scotland's capital is a dream for many, it's a beautiful, dark and truly gray city, and that's exactly what makes it interesting. The city is dominated by Edinburgh Castle built on a rock of volcanic origin. It is known worldwide for the Edinburgh Festival which takes place for three weeks in August. And as a good Scottish city, Edinburgh boasts magnificent attractions for all types of visitors. These are super important castles for UK history, innovative museums and the experience of tasting the famous Whiskey in its homeland.
---
Other tourist destinations in:

United Kingdom
---
Other world tourist destinations
---
City destinations and weekend getaways
---
Why to book with BOOK HOTEL MADEIRA
The best prices
Our partnerships with the world´s largest operators offer research on the best market prices.
More options
At Rotas Turisticos you can book the hotel, buy the air ticket, book the transfer from the airport to the hotel and vice versa, book the local excursions, rent the car, take travel insurance and consult the places to visit and where to go.
Holiday Tips & Destinations
Hundreds of holiday destinations with all the options that allow you to easily choose the destination that best suits your dream vacation.
---
---