Pictures of: Florence, Italy
Hotels and other Accommodation
World Nomads
The Travel Insurance with the largest coverage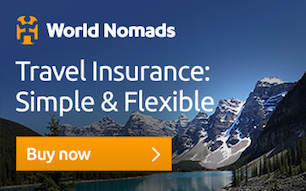 ---
Florence, Italy
The city of Florence, capital of the Tuscany region, is located in Italy. One of its most iconic sights is the Duomo, Brunelleschi-designed terracotta-tiled cathedral and Giotto's bell tower. Florence is a land of the arts, of good Tuscan food and with a well done itinerary, you can visit everything and enjoy every detail of this city that is considered the birthplace of the Italian Renaissance, and one of the most beautiful cities in the world.
---
Tourist points
Florence is a true open-air museum with palaces, churches, squares and art galleries.
To not lose:
- Galleria degli Uffizi, there are rooms dedicated to the greatest Renaissance artists such as Leonardo da Vinci and Raphael, Botticelli paintings such as Primavera and The Birth of Venus, and works by the world's greatest artists such as Michelangelo, Tiziano, Durer or Rubens.
- PALAZZO PITTI MONUMENTAL COMPLEX AND BOLOLI GARDEN
- GALLERY DELL'ACADEMY
- Michelangelo's statue of David
- Piazza San Giovanni
- Basilica of Santa Maria del Fiore
- Ponte Vecchio
- Basilica di San Lorenzo
- Basilica di Santa Croce
- Piazzale Michelangelo
- Brunelleschi Cupola
The Tuscan capital is a perfect place to shop, from clothes to Italian delights. Walk through Via Tornabuoni, Via Calzaiuoli and Piazza della Repubblica. Go to the markets: San Lorenzo Market, Sant'Ambrogio Market, and the weekly markets of Le Cascine and Mercado del Porcellino.
---
Gastronomy
Florence is also known for its great cuisine. The country offers such a rich menu that goes from special spices, to traditional pasta to delicious desserts such as gelatos. Most places that serve food in Florence are called trattorias, which are simple environments, usually run by a family and with few staff. In addition to them, there are the osterias, which usually have a good wine list available to customers. And the ristorantes, which are bolder and more formal places. Florentine menus have a sequence of established dishes: antipasto (Italian antipasto), first dish (primi), second dish (secondi) and dessert (desserts). Be sure to enjoy Panzanella, Bruschetta, Chopping Boards, Papa al Pomodoro, Ribolitta, Lasagna, Ravioli or nhochetti, Bistecca alla Fiorentina or Tripa à Florentina, among other delicious dishes!
---
Security
The safety conditions are satisfactory. Although crime levels are low, attention should be paid to public transport and areas where large crowds are present or crowded, as theft, tugging, handbags or luggage are very common. Special care is recommended at major train stations, as well as public transport and the most popular tourist sites, including bus stops, restaurants, cafes and terraces.

Emergency Phone Numbers
- Emergencies: 113; - Fire brigade: 115;
- National Guard / Carabinieri (general number): 112.
---
Weather
Summer is short, hot and almost cloudless; winter is long, very cold and partly cloudy. Throughout the year, the temperature generally ranges from 2 ° C to 32 ° C and is rarely below -4 ° C or above 36 ° C.
The best time of year to visit Florence and do warm weather activities is from late June to late August.
---
Other tourist destinations in:

Italy
---
Other world tourist destinations
---
City destinations and weekend getaways
---
Why to book with BOOK HOTEL MADEIRA
The best prices
Our partnerships with the world´s largest operators offer research on the best market prices.
More options
At Rotas Turisticos you can book the hotel, buy the air ticket, book the transfer from the airport to the hotel and vice versa, book the local excursions, rent the car, take travel insurance and consult the places to visit and where to go.
Holiday Tips & Destinations
Hundreds of holiday destinations with all the options that allow you to easily choose the destination that best suits your dream vacation.
---
---