Pictures of: Colombo, Sri Lanka
Hotels and other Accommodation
World Nomads
The Travel Insurance with the largest coverage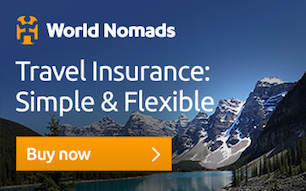 ---
Colombo
Colombo is the largest city in Sri Lanka. It is located on the west coast of the island and adjacent to the Sri Jayawardenepura Kotte suburb (which is the official capital of Sri Lanka) or the parliamentary capital of Sri Lanka.
Colombo is a bustling and vibrant place with a mix of modern life and colonial buildings and ruins.
---
Tourism
Colombo, the capital of Sri Lanka, a port city with a rich colonial heritage, on the west coast is a mix of races, religions and cultures. Columbus displays the best and worst country has to offer. The city is a contrast in itself, with mansions, lush gardens, great dining options, designer malls alongside urban slums.
Tourist attractions:
1. Royal Colombo Golf Club
The immaculately manicured greens of the Royal Colombo Golf Club have attracted golfers for 129 years, a slice of golf history. Visitors are welcome.
2. Enjoy the City Tour
Climb aboard the exciting Colombo City Tour's two-story deck to witness Colombo's charm
3. Eat some seafood at Mt Lavinia Beach
Mt Lavinia is one of Colombo's most laid-back neighborhoods, full of great seafood restaurants on the golden beach and named after Lovinia, the gypsy girl who had a secret romance with one of Sri Lanka's governors.
4. Make some last minute purchases
One of Sri Lanka's best kept secrets is Colombo's shopping opportunities - small department stores and malls full of designer clothes, shoes and bags, handicrafts, home furnishings and more.
5.Spas of Columbus
With a serene atmosphere and expert massage therapists trained in everything from Swedish massage to Shiatsu.
6.Art
The Columbus National Museum has some terrifying examples of ancient paintings, sculptures and sketches dating from the 4th century BC. The city has a thriving art scene, with many creative painters exhibiting in local galleries.
7. Visit to the temple
Gangarama Vihara is one of the most venerable temples in the country, decorated with wonderful brasswork, stone carvings and other Buddhist arts. Also a place of learning, houses a museum.
8. Visit Dehiwala Zoo
Beautifully landscaped 30 acres where a rich collection of mammals, birds, reptiles and fish live in harmony with nature.
9. Leisure
Sri Lanka's first water and amusement park features log stretches, roller coasters and many other exciting rides for children and adults.
10.Nightlife
Colombo has a bustling scene with laid-back bars, casinos if you want to try roulette or nightclubs where you can party until dawn.

11. Eat Some Kottu Rotti
The quintessential Sri Lankan snack consists of sliced ​​rotti pieces, expertly mixed with your choice of chicken, meat, egg, onion, tomato and green peppers. Unmissable.

12. Ride on a Trishaw
These three-wheeled motor carriages are the backbone of transport in Sri Lanka.
---
Gastronomy
All dishes are prepared with rice. The most important are:

El Sambol: Very spicy dish, mixed with rice, coconut, fish and garnished with lemon, onion and pepper.

Lamprais: Dish with eggplant, shrimp paste, meat, rice and curry.

Curry Rice: As in Asian countries, made with rice and garnished with various ways to make curry.

Indiappa: Made with rice, this dish can be enjoyed with the accompaniment of other elaborations.

Papadamus: Type of fried empanadas, where it is filled with everything we choose.

The Lobster: Famous in Sri Lanka. They are very cheap and a strange elaboration.

Fruits: With its tropical climate, you cannot miss a variety of very large and exotic fruits. Mangoes, avocados, bananas, passion fruit, grapes, guavas, etc.

Drinks: The famous Leon beer, 750 cc. And for the heat, the fresh coconut yugo. The famous Ceylon tea and other tea specialties.
---
Weather
Colombo has a tropical monsoon climate under the Köppen climate classification, falling short of the rainforest climate. Colombo's climate is quite temperate all year round. From March to April, the average temperature is around 31 degrees Celsius (88 degrees Fahrenheit) at most. The only major change in Colombo's climate occurs during the monsoon seasons from May to August and from October to January. This is the time of year when heavy rainfall can be expected.
---
Health
The health network is limited, and outside large cities you may have difficulty accessing medical care. It is advisable to take out travel insurance that includes emergency and repatriation situations.
 
The health network is poor. Do not ingest non-bottled and sealed water and raw foods. It is important to keep in mind that drink ice may not be potable water. Prior to departure, a medical advice for the traveler is advised.
---
Other world tourist destinations
---
City destinations and weekend getaways
---
Why to book with BOOK HOTEL MADEIRA
The best prices
Our partnerships with the world´s largest operators offer research on the best market prices.
More options
At Rotas Turisticos you can book the hotel, buy the air ticket, book the transfer from the airport to the hotel and vice versa, book the local excursions, rent the car, take travel insurance and consult the places to visit and where to go.
Holiday Tips & Destinations
Hundreds of holiday destinations with all the options that allow you to easily choose the destination that best suits your dream vacation.
---
---