Pictures of: Antigua & Barbuda
Hotels and other Accommodation
World Nomads
The Travel Insurance with the largest coverage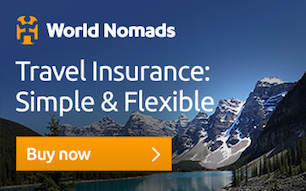 ---
Antigua and Barbuda
Antigua and Barbuda is an independent country of the Americas consisting of two large islands, Antigua and Barbuda and six other islets: Great Bird, Green, Guinea, Long, Maiden and York; as well as 29 other uninhabited islets.
Separated by a few nautical miles, the archipelago is part of the Barlavento Islands of the Lesser Antilles, in Central America; about 17 ° north of the Equator.
The first inhabitants of the islands appeared about 4,400 years ago, but only in 1493, they were discovered by Christopher Columbus who baptized them, and colonized in the name of the kingdom of Spain.
Such status lasted until 1667, when they were sold to Great Britain, having been under British sovereignty until their independence in 1981.
Since then, Antigua and Barbuda has become one of the 196 countries recognized by the UN, as well as one of the last 44 monarchies today, one of the 25 micro-estates (countries with an area of ​​less than 1,000 square kilometers and one of the 16 kingdoms of the Commonwealth of Nations Commonwealth of Nations), the League of former British colonies that recognize Queen Elizabeth II as their head of state.
---
Official language
The official language is English, and some local dialects are also used.
---
Currency
Local currency - East Caribbean Dollar (XCD). US dollars and traveler's checks can be used in various establishments. The main international credit cards are also accepted.
---
Weather
Antigua and Barbuda has a warm climate almost all year round, with temperatures ranging between 24º and 30º C during the day, and can drop to 20º C at night. The warmer months tend to be July and August, being January and February cooler. The dry period usually occurs between February and April, with more rain occurring in October, November and December. The period from June to November is generally considered to be the hurricane risk season.
---
Tourism
Antigua and Barbuda, the largest of the British Leeward Islands, with constant warm winds, is a complex coastline of safe harbors, and an almost uninterrupted protection of a wall of coral reefs.

Tourism in Antigua and Barbuda offers a number of hobbies: sailing, snorkeling and diving, and simply having fun are key elements of tourism in Antigua and Barbuda.

Other exciting activities include boating, cricket, tennis, windsurfing, hiking and bird watching, golfing, fishing and hunting, horseback riding and much more - all part of the thriving but wonderfully relaxed industry for tourism in Antigua and Barbuda .

That is why the Antigua and Barbuda islands are one of the Caribbean's top tourist destinations.
---
Conditions of entry and stay
For visitors to Antigua and Barbuda the entry requirements are as follows:
Most citizens of the European Union do not require a visa to enter Antigua and Barbuda on vacation or business. People who visit are allowed to stay as long as their company takes, provided that:

Do not exceed six months
Have a passport with a minimum of six months of validity from the date of departure
Have a one way or round trip ticket
Have confirmation of accommodation
May produce evidence of their ability to remain in Antigua and Barbuda
---
Safety conditions
Although there has been some increase in crime in recent years, Antigua and Barbuda is considered a relatively safe country for travelers. In any case, it is recommended that travelers stay alert and take the following precautionary measures:

- avoid isolated areas, including beaches, after dark;
- avoid walking alone at night;
- not carry large amounts of money or display jewelry or other valuables;
- maintain a discreet attitude in the use of ATMs, avoiding it in poorly lit or isolated areas;
- store valuables and travel documents in safes wherever possible;
- do not leave valuables visible within rental vehicles;
- keep the doors of the hotel room always locked;
- use only taxis duly registered and identified;
- to adopt responsible behavior, respecting local laws and customs;
- carry a copy of the passport;
- in case you are faced with an attempted theft, do not offer resistance.
---
Transportation
Travel by plane
The main airport is V.C. Bird International Airport on the island of Antigua. Barbuda has a smaller airport, Codrington Airport.
 
There are no regular services between the two islands.
 
Travel by car
There is no public transport network, but in Antigua there is a private system of small buses. Taxis have regulated fares, only the use of properly registered and identified vehicles is recommended.
 
Antigua also has several car rental agencies, it is necessary to present a valid driving license of the country of origin or international and to acquire a temporary local license to drive.
 
Driving is done on the left side and some roads are in poor condition, so caution is advised for drivers.
  
Travel by boat
Antigua has a port accessible to cruise ships.
 
The company "Barbuda Express" offers boat transportation between Saint John's and Barbuda, with a duration of about 90 minutes.
---
Health care
Vaccines are not required upon entry of the country unless the traveler comes from some endemic disease risk area.
 
The main medical services are located on the island of Antigua, where there is a main public hospital, medical centers, private clinics and small service stations.
In Barbuda there are some medical services, but the most serious cases are transferred to Antigua.
 
It is recommended to take out travel insurance that includes the possibility of evacuation to another country. It should be noted that there are no hyperbaric chambers in Antigua and Barbuda, so that divers suffering from decompression problems will have to be evacuated to the nearest countries.
 
It is also advisable to consume bottled water, the use of mosquito repellent products and strong sun protection.
 
Addresses of the main Hospitals and Clinics:
 
The Mount Saint John's Medical Center has 200 rooms and is one of the most modern facilities on the island of Antigua.
 
- Holberton Hospital: Queen Elizabeth Highway, St. John's, Antigua - Tel. +268 4620251/2/3/4/6/7
- St. John's Medical Center: Michael's Mount, St. John's, Antigua - Tel. +268 4842700;
- hanna Thomas Hospital: River Road, Barbuda - Tel. +268 4600076
---
Telecommunications:
The country code is 268 and must be preceded by the international access code (00 or +). For internal calls on the islands, simply dial the seven-digit local numbers. Telephone cards can be purchased. Local mobile phones use the GSM system.
---
Other important information
Possession or consumption of drugs are severely punished by law. Therefore, it is recommended:
- never accept requests for the transport of hold or hand luggage belonging to third parties;
- at check-in check if checked luggage is your property;
- on arrival at the destination check that the luggage has been handled and / or has forced-opening signs;
- do not accept requests to carry cash.
 
Travelers must respect local customs. Clothing may be informal, but retaining some conservatism. The beach attire is not suitable for the city, restaurants and shops. Some hotels and restaurants may require formal attire at night. The use and importation of camouflage clothing is prohibited.
 
The usual gratification in restaurants and hotels is 10 to 15%, and should check if it is already included in the account.
 
Useful numbers:
Police: +268 462 01 25
Emergency: 999/911
---
Other tourist destinations in:

Antigua & Barbuda
---
Other world tourist destinations
---
City destinations and weekend getaways
---
Why to book with BOOK HOTEL MADEIRA
The best prices
Our partnerships with the world´s largest operators offer research on the best market prices.
More options
At Rotas Turisticos you can book the hotel, buy the air ticket, book the transfer from the airport to the hotel and vice versa, book the local excursions, rent the car, take travel insurance and consult the places to visit and where to go.
Holiday Tips & Destinations
Hundreds of holiday destinations with all the options that allow you to easily choose the destination that best suits your dream vacation.
---
---